<TITLE>Hidden Springs Cafe</TITLE>

<META NAME="Description" CONTENT="Rustic cafe in the Angeles National Forest.">

<META NAME="Keywords" CONTENT="cafe, restaurant, food, eat, lunch, forest, mountains, homemade chili, cider, hiking, camping, Hidden Springs, lewis, national forest, angeles crest">

This site was last updated on: August 12, 2014
With all that is going on in this world,

everyones's health is at risk

with all the stress factors around us everyday. 

We have people everyday discovering  that  a day up in the mountains can provide them with a stress-free relaxing environment to ease them through the upcoming work week.

HIDDEN SPRINGS had just  that environment.

You can sit outside in our patio to relax, enjoy and listen to the beautiful sounds of the forest. On those sunny warm days sit & watch our hummingbirds fluttering all around you.

Enjoy the fresh clean air and the beautiful peaceful surroundings.

Just one day in this atmosphere

would be very beneficial to your health and well-being.

*** SO what are you waiting for.***

you owe it to yourself to feel GREAT!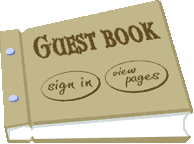 MAY THE

POWER OF LOVE & REASON

SHINE UPON THIS WORLD

&

ALL OF IT'S PEOPLE.

23155 ANGELES FOREST HWY.

PAMLDALE, CA 93550

HIDDEN SPRINGS CAFE

Located in the once beautiful "Angeles National Forest"

EVEN THOUGH HIDDEN SPRINGS  BUILDING IS GONE OUR SPIRIT IS STILL THERE WE LOVE YOU ALL AND THANK YOU FOR YOUR SUPPORT.

Contact phone numbers

(818) 848-8285 / (818) 848-2478

ELVA             JANICE

HIDDEN SPRINGS CAFE

August 29, 2014....5 years since the

Station Fire burned us down

We are still doing well, but missing you all!!

THANK YOU TO ALL

FOR YOUR SUPPORT AND LOVE

WE WILL CONTINUE OUR SITE

WITH ALL OUR MEMORIES

PLEASE SIGN OUR GUESTBOOK BELOW